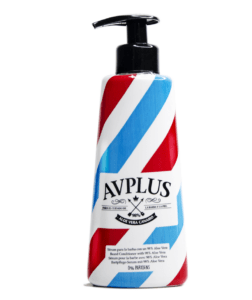 Made with 98% aloe vera from the Canary Islands, our serum and shave gel nourishes, hydrates and protects your beard and face all day from pollutants and irritants.
Aloe vera has been used medicinally and cosmetically for thousands of years and is rich in vitamins A, B1, B2, B6, B12, C, E as well as iron, calcium, potassium, copper, magnesium, oligoelements and amino acids.
It is antiseptic, antifungal, and has antimicrobial properties that calm skin with acne, redness and irritation. It also has anti-inflammatory and cell regenerating properties that help to revitalise dry, flaky skin.
Our non-greasy, fast absorbing serum is the simplest way to get the benefits of aloe vera to have your skin and beard looking radiant, feeling soft and being healthy.
As a shave gel
Apply the Aloe Vera Serum on your wet stubble and use it as a shave gel. As you are shaving the serum will calm and regenerate the area being shaved and avoid redness and irritation from the blade.
As a beard conditioner
Apply the serum to your dry beard and then massage the entire beard with your fingers in order to let the serum penetrate to the hair root and also hydrate the skin. Because one of the properties of aloe vera is that it's a great antiseptic, applying a small amount each day will keep your beard cleaner and fresher and free of itching.
Hydrate your skin
Our serum will hydrate your skin and nourish it with all the goodness of aloe vera. It creates a nutrient-rich, anti-oxidant filled base to protect you all day from pollutants and irritants. For an extra moisturising boost, you can also follow up with our Aloe Vera Face Moisturiser to lock in the hydration and add additional elasticity and luminosity.
After shave
Massage the serum into any freshly shaved area to avoid redness, irritation and tightness in the skin. The serum doesn't contain any alcohol or parabens so is more gentle than a traditional aftershave. In summer time, we recommend keeping it in the fridge to have a greater sensation of freshness.
After sun, insect bites, burns and acne
The antiseptic, anti-fungal and antimicrobial properties of aloe vera calm skin with acne, insect bites, redness and irritation. It also has anti-inflammatory and cell regenerating properties that help to heal burns and wounds as well as treating dryness and irritation. As it soothes and calms irritated skin and is perfect to use as a soothing lotion on sunburn.