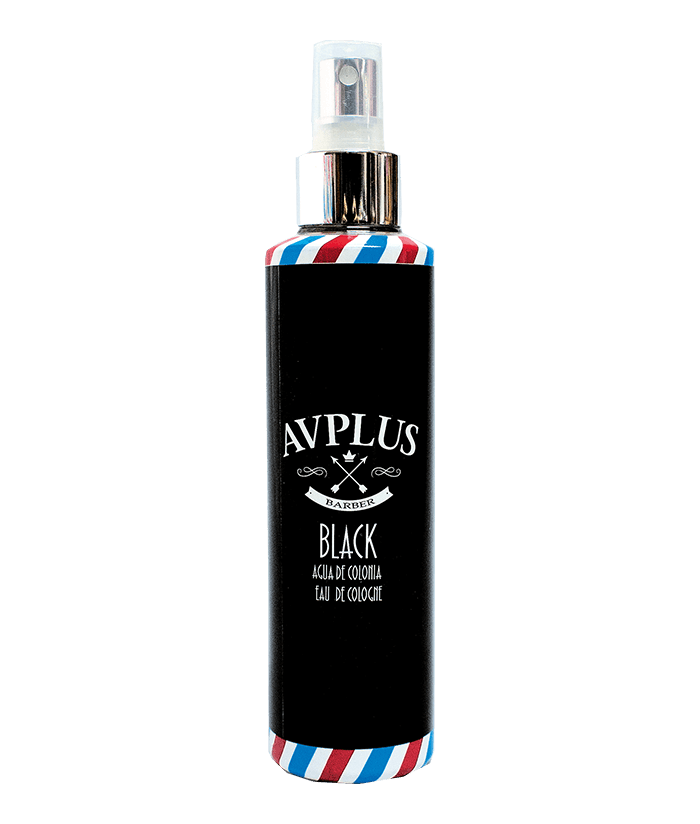 Black – Eau de Cologne 200ml
€9,50
The AV Plus Black cologne has our signature, unique formula with organic aloe vera from the Canary Islands.
With notes of green tea it is a subtle, modern fragrance that creates the sensation of freshness and well-being that is invigorating without being overpowering.
Suitable for all skin types. This product is hypoallergenic.
All AV Plus Barber products are made with certified organic aloe vera from the Canary Islands, are cruelty-free and dermatologically tested. They are paraben and toxin-free.
In stock
Alcohol denat, Aqua, Glycerin, Parfum, Menthol, Aloe barbadensis*leaf juice, Potassium sorbate, Sodium benzoate. *Certified organic.
Apply the product onto the pulse zones like the neck, and behind the ears.