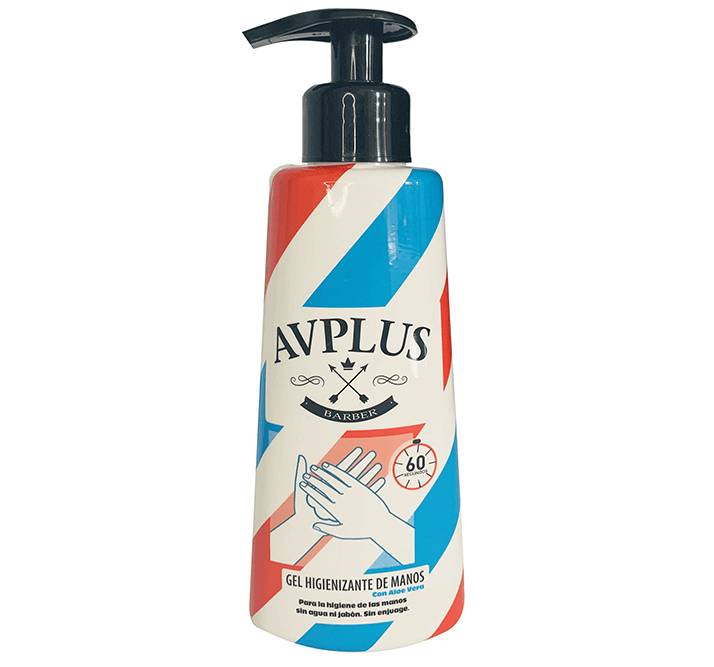 Hand Sanitising Aloe Vera Gel 200ml
€9,50
Clean, disinfect and hydrate your hands with our aloe vera hand-sanitising gel.
The gel sanitises your skin with ethanol. And the antiseptic, antifungal and antimicrobial properties of aloe vera also have anti-inflammatory and cell regenerating properties that assist to revitalise dry, flaky skin and counteract the drying effects of the sanitising agent.
Non-greasy, it absorbs easily and is rich in vitamins A, B1, B2, B6, B12, C, E as well as iron, calcium, potassium, copper, magnesium, oligo-elements and amino acids.
Suitable and beneficial for all skin types. This product is hypoallergenic, for daily use and doesn't require rinsing.
All AV Plus Barber products are made with certified organic aloe vera from the Canary Islands, are cruelty-free and dermatologically tested. They are non-toxic, paraben-free and silicon-free.
In stock
Specifications
| | |
| --- | --- |
| Weight | 251 g |
| Dimensions | 18 × 08 × 19 cm |