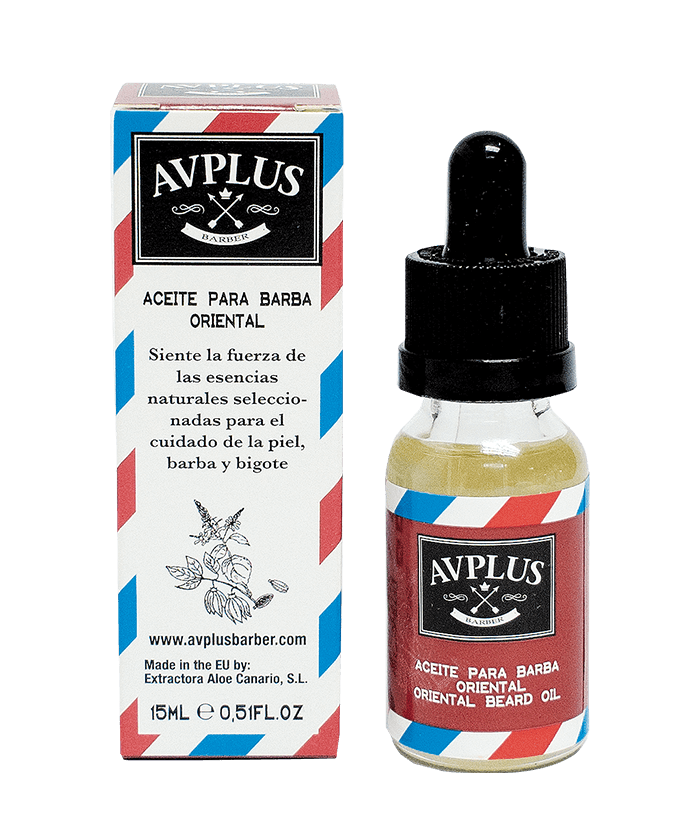 Oriental Beard Oil 15ml
€14,00
AV Plus Barber's natural beard oils are anti-inflammatory, antiseptic and also have healing properties against psoriasis and eczema.
Our beard oils have a calming, nourishing base of almond oil, coconut oil, vitamin E and tea tree oil.
Using our beard oil will make your beard shiny and healthy and your beard hair and skin will be moisturised and fortified with vitamins and minerals.
Our beard oils help to reduce dandruff and improve circulation, promoting skin and beard health and beard growth.
Our Oriental Beard Oil includes ylang-ylang and cardamom oils that give it a slightly sweet, exotic and spicy scent.
Suitable and beneficial for all skin types. This product is hypoallergenic and non-comedogenic.
All AV Plus Barber beard oils are cruelty-free and dermatologically tested. They are paraben and toxin-free.
In stock
Specifications
| | |
| --- | --- |
| Weight | 57,6 g |
| Dimensions | 13 × 3,5 × 9,5 cm |