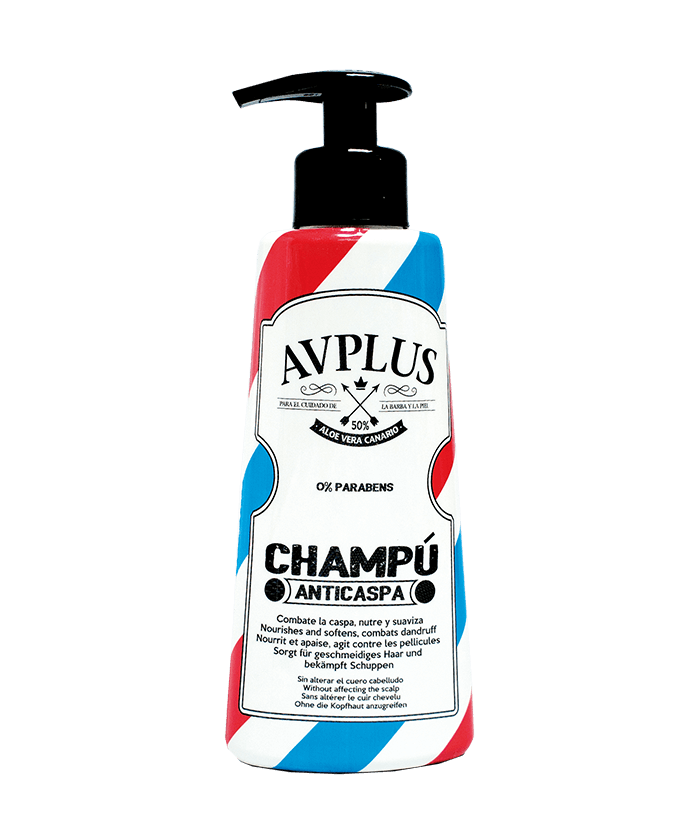 Anti-dandruff Shampoo with Aloe Vera 200ml
$10,63
Our AV Plus Barber Anti-Dandruff Shampoo is made with 50% organic aloe vera from the Canary Islands.
Formulated with stronger anti-dandruff components, this shampoo still also has the antiseptic, antifungal, and antimicrobial properties of aloe vera that help fight dandruff while nourishing and soothing your scalp and controlling oiliness. It eliminates the discomfort caused by flaky skin and itching and strengthens hair at the root to help prevent hair loss.
This shampoo will gently and thoroughly clean your hair, as well as soothe and nourish your scalp, strengthening your hair at the root to promote hair growth.
Dermatologically tested and rich in vitamins A, B1, B2, B6, B12, C, with this shampoo you hair will feel stronger, fresher and dandruff free.
Suitable and beneficial for all hair types. This product is hypoallergenic and silicone-free.
All AV Plus Barber products are made with certified organic aloe vera from the Canary Islands, are cruelty-free and dermatologically tested. They are paraben and toxin-free.
In stock
Specifications
| | |
| --- | --- |
| Weight | 250 g |
| Dimensions | 19 × 9 × 20 cm |